Portable Stimulus Specification in Public Review
An Early Adopter version of the new Portable Stimulus Specification is now available for Public Review. 
Download it here >
Read the press release >
The Early Adopter specification provides a comprehensive explanation of the new Portable Stimulus Domain Specific language. This declarative language is designed for abstract behavioral description using actions; their inputs, outputs and resource dependencies; and their composition into use cases including data and control flows. These use cases capture test intent that can be analyzed to produce a wide range of possible legal scenarios for multiple execution platforms (e.g., virtual platforms, simulation, emulation, prototypes, silicon, etc.). There is also a semantically-equivalent C++ Class Library to specify the same declarative abstract behavior descriptions in an environment that may be more comfortable to some users. The Early Adopter specification also includes a preliminary mechanism to capture the programmer's view of a peripheral device, independent of the underlying platform, further enhancing portability.
The Portable Stimulus Working Group is actively seeking public feedback on the specification.  Questions, comments and suggestions can be posted on the Accellera Portable Stimulus Community Forum. The public review period ends September 15, 2017.
Shishpal Rawat Receives 2017 Accellera Leadership Award

Congratulations Shishpal Rawat, recipient of the 2017 Accellera Leadership Award. The award was presented at the Design Automation Conference (DAC) during the Accellera breakfast and town hall meeting on Tuesday, June 20.
Shishpal became chair of Accellera in June, 2010. As chair of Accellera, he oversaw the consolidation of standards bodies, namely the merger with OSCI, as well as the acquisition of the OCP standard. He also helped to extend the relationship with the IEEE Standards Association's IEEE Get Program for an additional 10 years, ensuring continued public access to view and download current EDA standards at no charge, courtesy of Accellera. Find out more >
IEEE 1800.2 for UVM Now Available
IEEE 1800.2™ Standard for Universal Verification Methodology (UVM) has been approved by the IEEE Standards Association (IEEE-SA). The standard is now available for download at no charge under the Accellera-sponsored IEEE Get Program. Read the press release >
Featured Events
DVCon India

September 14-15
The Leela Palace
Bangalore, India
dvcon-india.org
Registration now open | Early registration discount through August 15
DVCon Europe

October 16-17
Holiday Inn Munich City Centre
Munich, Germany
dvcon-europe.org
SystemC Evolution Day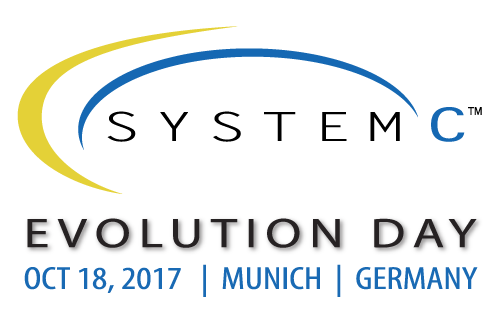 October 18
TU Munich, City Campus
Munich, Germany
Info and register >
DVCon U.S.

Feb 26 - Mar 1, 2018
DoubleTree Inn
San Jose, CA
dvcon.org
Call for extended abstracts | Deadline August 8
Subscribe to our mailing list: