Accellera Day at DVCon U.S.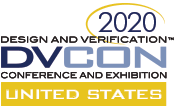 Accellera Systems Initiative invites you to a special day dedicated to technical standards at the 2019 Design and Verification Conference U.S. in San Jose, CA. Join us Monday, March 2 starting at 9:00am to find out the latest in technologies that you can apply immediately and those that will help to shape future activity. Connect with experts and users as we learn, share, and network on the latest in standards innovations!
Tutorial: Portable Stimulus: What's Coming in 1.1 and What it Means For You
Accellera-sponsored Luncheon: Join us for an update on Accellera activities, an update on our Functional Safety Proposed Working Group, the presentation of the 2020 Technical Excellence Award, and a Portable Stimulus-focused panel.
Short Workshop: An Introduction to the Emerging IP Security Assurance Standard
Short Workshop: How HLS and SystemC is Delivering on its Promise of Design and Verification Productivity
DVCon Expo and Reception: Enjoy hors d'oeuvres and a beverage while connecting with peers and DVCon exhibitors in a casual, welcoming environment.
Birds of a Feather: Functional Safety Proposed Working Group
Functional Safety Working Group Formed
Accellera's Board of Directors recently approved the formation of the Functional Safety Working Group. The charter of the new working group is to create a standard that improves interoperability and traceability in the functional safety lifecycle, specifically targeting analysis, design, verification and implementation operations and related safety work products. Read the press release >
SystemC AMS User Guide

The SystemC Analog/Mixed-signal (AMS) Working Group has released its user guide for those who would like to use SystemC AMS extensions for their system-level design and verification work. It is meant as an introductory guide for electronic system-level engineers and architects; it explains the modeling fundamentals and gives examples on how to start with AMS system-level design at higher levels of abstraction. For more information on SystemC AMS and to download the new user guide, visit the SystemC AMS Working Group page.
Featured Events
Accellera Day at DVCon U.S.
March 2, 2020
DoubleTree Hotel
San Jose, CA
DVCon U.S. 2020
March 2-5, 2020
DoubleTree Hotel
San Jose, CA
dvcon.org
DVCon China 2020
Shanghai, China
dvcon-china.org
Subscribe to our mailing list: