Congratulations Bill Read, Recipient of the 2015 Accellera Leadership Award

Dr. Bill Read is the recipient of the 2015 Accellera Leadership Award. The award recognizes his vision, leadership and contribution to standards development, governance and promotional activities of the organization. Bill Read has been a key contributor to the evolution of Accellera. Dr. Read has been involved in the technology industry for more than 30 years, beginning with Bell Labs in 1980. As one of the longest serving members of Accellera's Board of Directors, Dr. Read has been instrumental in bringing together some of the industry's best technologists and engineers to collaborate to develop standards that have been widely accepted around the world. His contributions from the user perspective have helped initiate standardization of IP Tagging and Verilog-AMS, bring low power standards under one umbrella, and develop and implement Universal Verification Methodology (UVM), which is proceeding to IEEE for standardization under the IEEE P1800.2 working group.
"Bill has been an integral part of Accellera's history. Over the years he has been an active supporter of EDA and IP standards development activities, bringing together industry leaders to influence their development within the industry."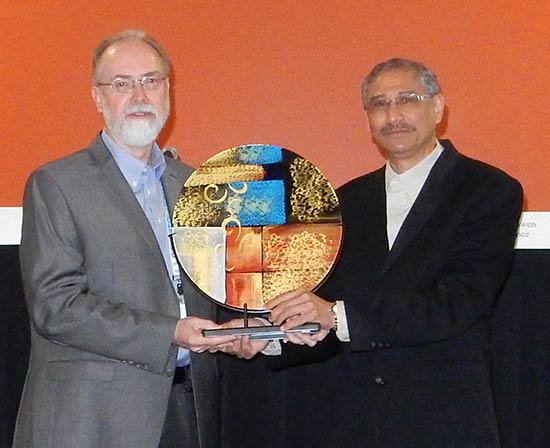 Bill Read and Shishpal Rawat, DAC 2015